Convenient and understandable interface
For Android and iOS
A user-friendly, intuitive medical application that will help you connect quickly with your doctor.
Medical consultation via video, audio or chat
Get a full online consultation with your chosen doctor in a comfortable format - from home, office or on the go;
Help close by, on the phone
Availability at any time
Send results of research, tests and photos to chat with your doctor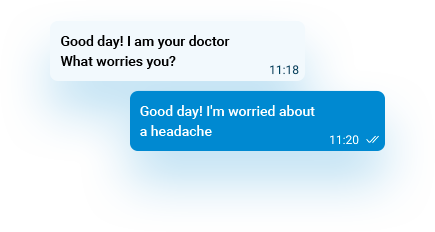 Electronic Medical Record
Forget about the queues in the register and the lost medical record, the history of diseases and the appointment of a doctor always in your smartphone.
How the Consultation Takes Place
The doctor will listen carefully to complaints and ask questions in order to establish symptoms and a preliminary diagnosis.
2
Will consider the results of laboratory and instrumental studies
3
Find out the causes of anxiety and explain clearly what is happening to the patient
4
If necessary, will give recommendations for further advice and treatment to other specialists
5
Will provide recommendations on the regimen and administration of medicines
6
Write a conclusion to the Patient in the application and, if necessary, the Insurance Company
7
Today there are 9 directions

Dermatologist

Neuropathologist

Endocrinologist

Psychologist

ENT specialist

Gastroenterologist

Pediatrician

Family doctor

Gynecologist
Irina Kamenskaya

medical director, 24 years experience
Get a 50% discount on the first consultation
Check out all the benefits of DobroDoc + 's new approach to medical advice right now and get a 50% discount on your first consultation.
Advantages of the DobroDoc+ service
Answer within 5 minutes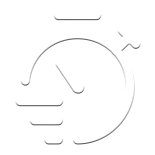 We work around the clock

Experienced doctors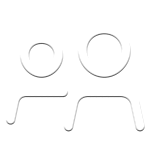 State-of-the-art

Licenses
Available Prices

DobroDoc+ in numbers
92
Consultations were rated 5
4.9
Average assessment of telemedicine physicians
30
Average consultation duration in minutes
8
Appearance of record in the medical card in minutes